My father has suggested to me no fewer than twelve times that I write a memoir of my experiences. Memoirs, when published, tend to yield much better dividends than the poetry I usually write.
The thing is, my experiences were so horrible that I don't enjoy remembering them long enough to write about them. To this day I have nightmares about doctors, am irrationally afraid of people with Indian accents and am all-in-all, a bit PTSD-y.
I don't want to talk about it, I don't want to remember it and I certainly don't want to write about it.
End of Story.
That being said, as I look over my most recent bunch of poetry, all of it is about my experiences being diagnosed with EDS, that roughly 1 1/2 year period in my life that coincided with my final year of school.
Because poetry lets me use metaphor. And really, for such a volatile experience, only metaphor will do.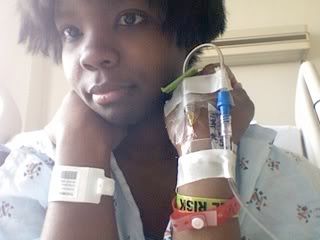 I was scared out of my mind. Scared and also confused. Not too long after I was discharged (to walk the mile home sans cab voucher, since malingerers don't get vouchers) I climbed to the roof deck of my building with my friend. And cried. And cried. And cried.
As I talked to her I could never quite say what happened except through allusion, through metaphor and simile and suggestion.
Eventually, I might write a kind of memoir, but it won't be the kind you see on the New York Times bestseller lists.