Several things happened upon my return from Chicago. I was diagnosed with peripheral polyuneuropathy (of the large and small fibers), my mother had a nightmare so distubing she woke me in the middle of the night to see if I was okay, my father asked me what I intended to do when he and my mother passed away.
And, in response, I resolved to shove my health issues to the very, very back of my mind and put something heavy in front of the door.
Chicago was hot. Even the little jet I flew in on seemed to be having trouble staying cool, despite the conditioned air. I had a window seat (always) and I took in the city, staggered on the coast of Lake Michigan.
The lake had a summery color, chambray blue.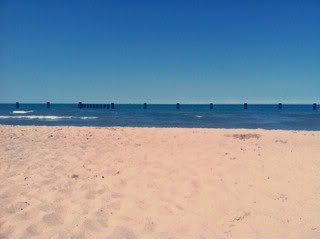 J. and I go way back...sorta. We didn't grow up together or anything, we just casually bumped into each other on the Internet, liked each other's writing and when I moved to Chicago, J.'s hometown, for school we met in person for the first time and became fast friends.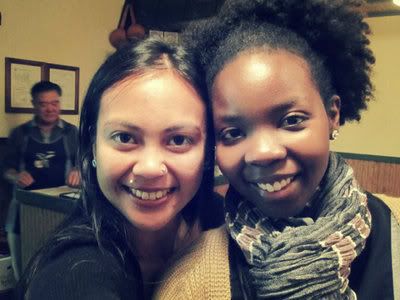 In Chicago, I promptly did a bunch of inadvisable things. I ran myself ragged on my very first day, despite having been up since four in the morning. The next day I stripped off all of my compression garments, put on a bikini, went frolicking in the 80 degree heat and lay on the hot, hot sand.
WHO NEEDS OXYGEN TO THE BRAIN?
The next day I couldn't even sit up, so I rested all day (and looted the contents of J.'s fridge) And the next day I was at it again. I ended my trip on a rooftop, with the Sears Tower just visible in the distance.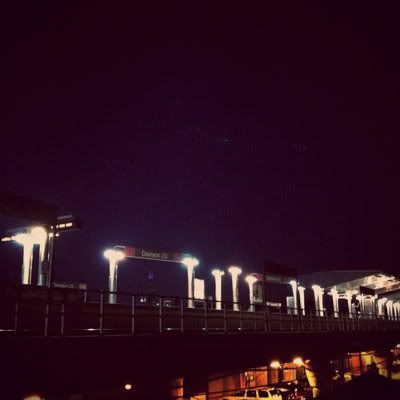 At home I feel pensive. Surely, I want to move out. Surely I want to live more broadly than I am now. But even these thoughts are at odds with the fact that even five minutes in direct sunlight was enough to sap my energy at an alarming rate.
I tried in vain to convey to J. just how little physical and mental energy I had. It's like puncturing your gas tank in the morning before you drive to work, I said. That's what a hot day does to me. Everything takes my energy. Standing while I'm brushing my teeth, a shower, any meal more complicated than a sandwich or a bowl of cereal....
It takes me an hour to get ready in the morning, then I lie down for an hour before I'm ready to go. When I look at it this way, trying to ignore my health issues in favor of living a little feels irresponsible at best. My doctor said I should only spend 20 minutes a day being upset about my health, which I think is just rich.
Because what am I thinking about while I'm wrapping my abdomen in ace bandanges so tight I can hardly breathe? (That's my version of an abdominal binder, to prevent blood pooling.) Or when I rest my smarting fingers from yanking on my compression tights? Or when I'm trying to schedule my life so carefully so that one event falls on every other day, where an event is an excursion of less than two and a half hours including transportation. Which sounds simple until you find yourself walking away from a poetry reading because if you don't you won't have enough energy to drive yourself home. And it'd be one thing if these things were predictable or stable in any way but no. No one has any explanation.
So how does one live well while losing a tug-of-war for one's quality of life with a disease that isn't even taken seriously by one's physicians?
I suspect that I'm going to be the only one who can answer that question in the in the end.
Oh, Yvette, wah, wah, wah. Have some more pictures. I did go bra shopping with J. and we found out we're the same size! "We're bra buddies!" she said. I said, "I'm gonna steal your shit." But The Little Bra Company did not pan out, sorry to say. Just look at this little slip of fabric! Here, a 28C or some other size I probably was when I was 9.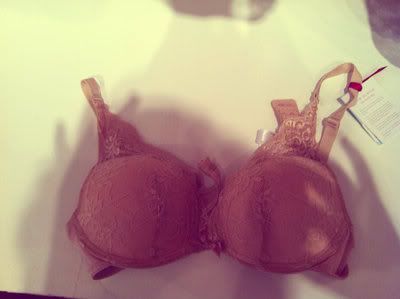 I might have bought it anyway had not it been for one problem. The band. TLBC claims that their bands run small. They do not. Their bands are the same size as other manufacturers! Thus, a 32C is too large in the band! So the $100 credit I bought is totally wasted (on bras at least) I'd have to gain a lot of weight to be a 32 in the band again, and I'd have to lose a lot more to drop down to the next plausible TLBC size, a 30C, a prospect that should it come to pass, bras would be the least of my worries. So TTYL, TLBC. I suspect I'll be spending my credit on underwear and maybe getting my favorite of the bras I ordered, the Sascha, tailored down to my size by tightening up the band. The cups, for the most part, fit fine. Slightly small.
If I were the TLBC, I would advise that it is the cups, not the band that runs slightly small.
Shit is complicated, isn't it? So in the end, I have one TLBC bra that needs tailoring, the Sascha, one Betsey Johnson bra in a 30D and one ancient French bra I bought from Filene's Basement in a 65DD or some incomprehensible Euro size that I finally fit into.